31st March – 1st April 2020 – 7th Summit on Anti-Corruption Mexico
The annual meeting place for the anti-corruption community of Mexico.
The annual ICA Anticorruption Summit in Mexico is the most important anti-corruption compliance event for the local industry due to the calibre of the expert speakers, the seniority of the delegates and the complexity of the legal and compliance issues discussed at this summit.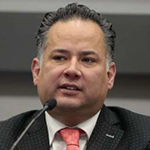 Santiago Nieto Castillo – Head of the Financial Intelligence Unit (FIU) of the Ministry of Finance and Public Credit (SHCP)
Several months after the election of AMLO and a new assembly in the Congress of the Union, it is time to evaluate the current anti-corruption landscape of the country. In view of the high hopes placed in AMLO, who was elected almost exclusively on the basis of an anti-corruption message, what has been achieved so far regarding the fight against corruption? Several questions remain on the air:
Compared to its predecessors, how else is the AMLO government addressing the fight against corruption? Has this fight proved effective?
Will the National Anti-Corruption System be fully implemented and enforced?
What are the implications for industry and multinationals and the measures they must take to continue complying with Mexico's anti-corruption legislation?
Looking to the future, what will the cooperation with the authorities in charge of enforcing the US Foreign Corrupt Practices Act be?
Location: JW Marriott, Andres Bello 29, Polanco, Mexico City, 11560 Mexico